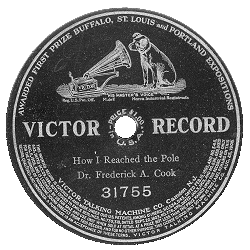 Cook's record, 1909.


Cook made one phonograph record in October 1909. Click here to hear How I Reached the North Pole. Recorded by the Victor Co. in Camden, NJ. Click here to see an ad for the recording



A radio transcription disc of his December 1937 broadcast on WABC also exists. Click here to hear it.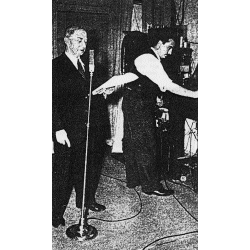 Cook before the WABC microphone, 1937.