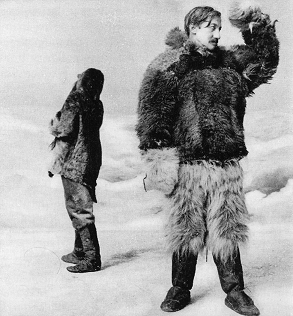 Publicity still for "The Truth about the Pole."



There is newsreel footage of Cook's arrival in Copenhagen (1909). Click here to view it.

A print of Cook's vaudeville film, "The Truth about the Pole," (1911) has recently been discovered and can be viewed here. The images along the right side of the page are stills from the film.

Some other short newsreel footage also exists including Cook departing San Francisco in 1915.

A copy of "To the Antipodes," Cook's commercial film (1916) of his round the world trip has not yet been located, but may still exist.