Written on August 20, 2020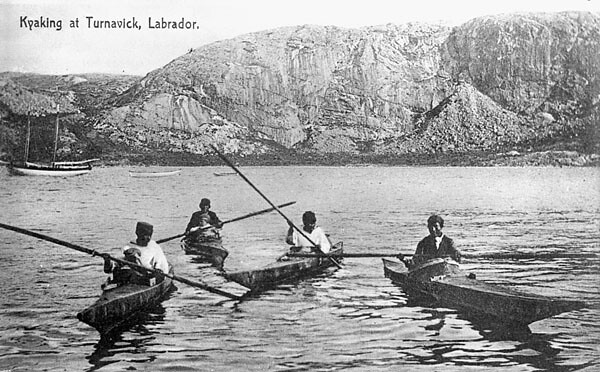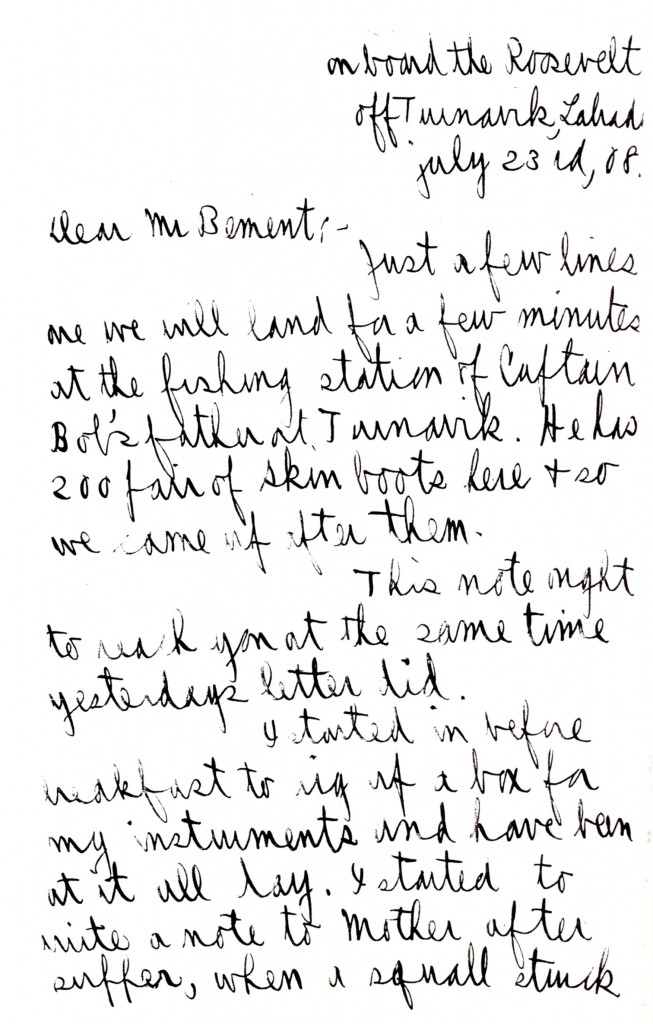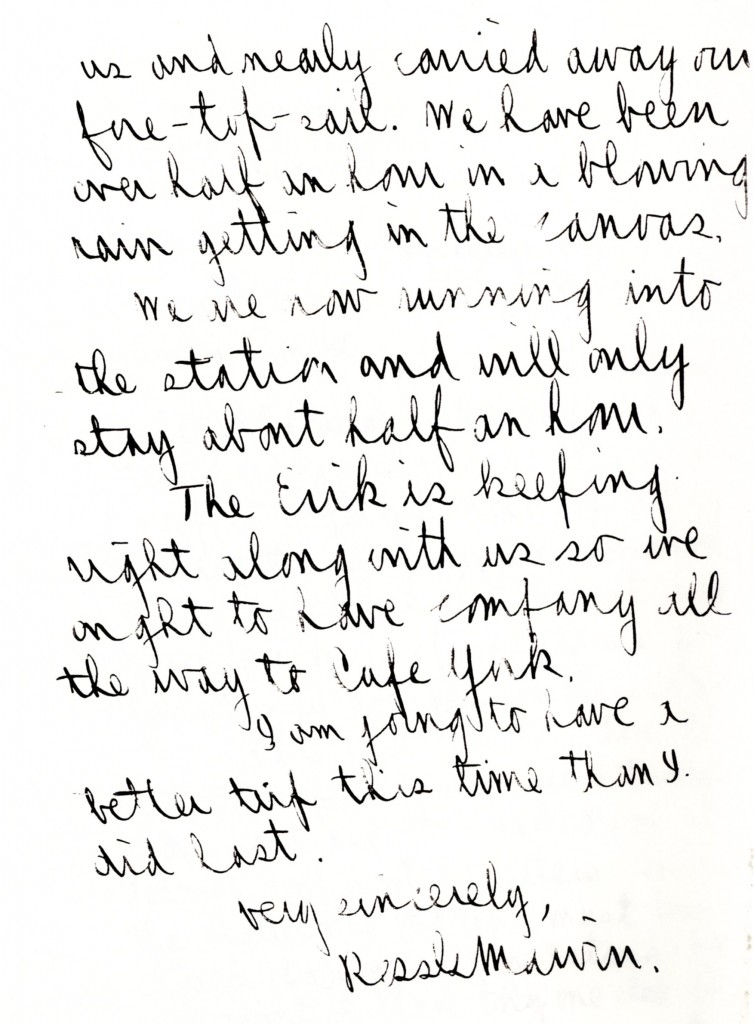 on board the Roosevelt,
off Turnavik, Labrador
July 23rd, 08.
Dear Mr Bement: -
Just a few lines
we we <sic> will land for a few minutes
at the fishing station of Captain
Bob's father at Turnavik. He has
200 pair of skin boots here & so
we came up after them.
This note ought
to reach you at the same time
yesterdays letter did.*
I started in before
breakfast to rig up a box for
my instruments and have been
at it all day. I started to
write a note to Mother after
supper, when a squall struck
us and nearly carried away our
fore-top-sail. We have been
over half an hour in a blowing
rain getting in the canvas.
We are now running into
the station and will only
stay about half an hour.
The Erik is keeping
right along with us so we
ought to have company all
the way to Cape York.
I am going to have a
better trip this time than I
did last.
very sincerely,
Ross Marvin
Notes:
* No such letter was included among the copies given to the author by Silas H. Ayer III.